People of the Book New Testament Reading Plan
Reading through the New Testament in a year
For our People of the Book series, we are reading through the New Testament this year using these bookmarks as a guide. At the end of each week on Sundays at 5 PM, we are gathering in small groups to discuss what we've learned as we read. If this strikes your interest, we hope you'll pick up with today's date and come join us as we read!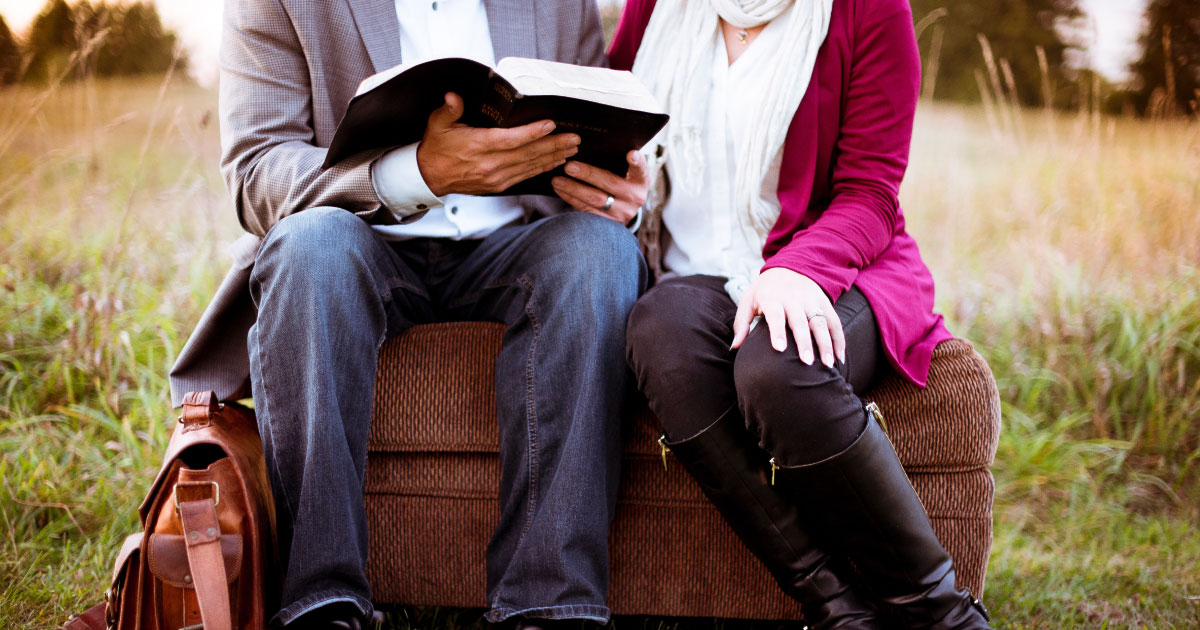 Questions to consider as you read:
What did you learn?
What didn't you understand?
What had you not seen before?
| | | |
| --- | --- | --- |
| Week 1 | Week 2 | Week 3 |
| Matthew 1 | Matthew 6 | Matthew 11 |
| Matthew 2 | Matthew 7 | Matthew 12 |
| Matthew 3 | Matthew 8 | Matthew 13 |
| Matthew 4 | Matthew 9 | Matthew 14 |
| Matthew 5 | Matthew 10 | Matthew 15 |
| | | |
| Week 4 | Week 5 | Week 6 |
| Matthew 16 | Matthew 21 | Matthew 26 |
| Matthew 17 | Matthew 22 | Matthew 27 |
| Matthew 18 | Matthew 23 | Matthew 28 |
| Matthew 19 | Matthew 24 | Mark 1 |
| Matthew 20 | Matthew 25 | Mark 2 |
| | | |
| Week 7 | Week 8 | Week 9 |
| Mark 3 | Mark 8 | Mark 13 |
| Mark 4 | Mark 9 | Mark 14 |
| Mark 5 | Mark 10 | Mark 15 |
| Mark 6 | Mark 11 | Mark 16 |
| Mark 7 | Mark 12 | Luke 1 |
| | | |
| Week 10 | Week 11 | Week 12 |
| Luke 2 | Luke 7 | Luke 12 |
| Luke 3 | Luke 8 | Luke 13 |
| Luke 4 | Luke 9 | Luke 14 |
| Luke 5 | Luke 10 | Luke 15 |
| Luke 6 | Luke 11 | Luke 16 |
| | | |
| Week 13 | Week 14 | Week 15 |
| Luke 17 | Luke 22 | John 3 |
| Luke 18 | Luke 23 | John 4 |
| Luke 19 | Luke 24 | John 5 |
| Luke 20 | John 1 | John 6 |
| Luke 21 | John 2 | John 7 |
| | | |
| Week 16 | Week 17 | Week 18 |
| John 8 | John 13 | John 18 |
| John 9 | John 14 | John 19 |
| John 10 | John 15 | John 20 |
| John 11 | John 16 | John 21 |
| John 12 | John 17 | Acts 1 |
| | | |
| Week 19 | Week 20 | Week 21 |
| Acts 2 | Acts 7 | Acts 12 |
| Acts 3 | Acts 8 | Acts 13 |
| Acts 4 | Acts 9 | Acts 14 |
| Acts 5 | Acts 10 | Acts 15 |
| Acts 6 | Acts 11 | Acts 16 |
| | | |
| Week 22 | Week 23 | Week 24 |
| Acts 17 | Acts 22 | Acts 27 |
| Acts 18 | Acts 23 | Acts 28 |
| Acts 19 | Acts 24 | Romans 1 |
| Acts 20 | Acts 25 | Romans 2 |
| Acts 21 | Acts 26 | Romans 3 |
| | | |
| Week 25 | Week 26 | Week 27 |
| Romans 4 | Romans 9 | Romans 14 |
| Romans 5 | Romans 10 | Romans 15 |
| Romans 6 | Romans 11 | Romans 16 |
| Romans 7 | Romans 12 | 1 Corinthians 1 |
| Romans 8 | Romans 13 | 1 Corinthians 2 |
| | | |
| Week 28 | Week 29 | Week 30 |
| 1 Corinthians 3 | 1 Corinthians 8 | 1 Corinthians 13 |
| 1 Corinthians 4 | 1 Corinthians 9 | 1 Corinthians 14 |
| 1 Corinthians 5 | 1 Corinthians 10 | 1 Corinthians 15 |
| 1 Corinthians 6 | 1 Corinthians 11 | 1 Corinthians 16 |
| 1 Corinthians 7 | 1 Corinthians 12 | 2 Corinthians 1 |
| | | |
| Week 31 | Week 32 | Week 33 |
| 2 Corinthians 2 | 2 Corinthians 7 | 2 Corinthians 12 |
| 2 Corinthians 3 | 2 Corinthians 8 | 2 Corinthians 13 |
| 2 Corinthians 4 | 2 Corinthians 9 | Galatians 1 |
| 2 Corinthians 5 | 2 Corinthians 10 | Galatians 2 |
| 2 Corinthians 6 | 2 Corinthians 11 | Galatians 3 |
| | | |
| Week 34 | Week 35 | Week 36 |
| Galatians 4 | Ephesians 3 | Philippians 2 |
| Galatians 5 | Ephesians 4 | Philippians 3 |
| Galatians 6 | Ephesians 5 | Philippians 4 |
| Ephesians 1 | Ephesians 6 | Colossians 1 |
| Ephesians 2 | Philippians 1 | Colossians 2 |
| | | |
| Week 37 | Week 38 | Week 39 |
| Colossians 3 | 1 Thessalonians 4 | 1 Timothy 1 |
| Colossians 4 | 1 Thessalonians 5 | 1 Timothy 2 |
| 1 Thessalonians 1 | 2 Thessalonians 1 | 1 Timothy 3 |
| 1 Thessalonians 2 | 2 Thessalonians 2 | 1 Timothy 4 |
| 1 Thessalonians 3 | 2 Thessalonians 3 | 1 Timothy 5 |
| | | |
| Week 40 | Week 41 | Week 42 |
| 1 Timothy 6 | Titus 1 | Hebrews 2 |
| 2 Timothy 1 | Titus 2 | Hebrews 3 |
| 2 Timothy 2 | Titus 3 | Hebrews 4 |
| 2 Timothy 3 | Philemon | Hebrews 5 |
| 2 Timothy 4 | Hebrews 1 | Hebrews 6 |
| | | |
| Week 43 | Week 44 | Week 45 |
| Hebrews 7 | Hebrews 12 | James 4 |
| Hebrews 8 | Hebrews 13 | James 5 |
| Hebrews 9 | James 1 | 1 Peter 1 |
| Hebrews 10 | James 2 | 1 Peter 2 |
| Hebrews 11 | James 3 | 1 Peter 3 |
| | | |
| Week 46 | Week 47 | Week 48 |
| 1 Peter 4 | 1 John 1 | 2 John |
| 1 Peter 5 | 1 John 2 | 3 John |
| 2 Peter 1 | 1 John 3 | Jude |
| 2 Peter 2 | 1 John 4 | Revelation 1 |
| 2 Peter 3 | 1 John 5 | Revelation 2 |
| | | |
| Week 49 | Week 50 | Week 51 |
| Revelation 3 | Revelation 8 | Revelation 13 |
| Revelation 4 | Revelation 9 | Revelation 14 |
| Revelation 5 | Revelation 10 | Revelation 15 |
| Revelation 6 | Revelation 11 | Revelation 16 |
| Revelation 7 | Revelation 12 | Revelation 17 |
| | | |
| Week 52 | | |
| Revelation 18 | | |
| Revelation 19 | | |
| Revelation 20 | | |
| Revelation 21 | | |
| Revelation 22 | | |