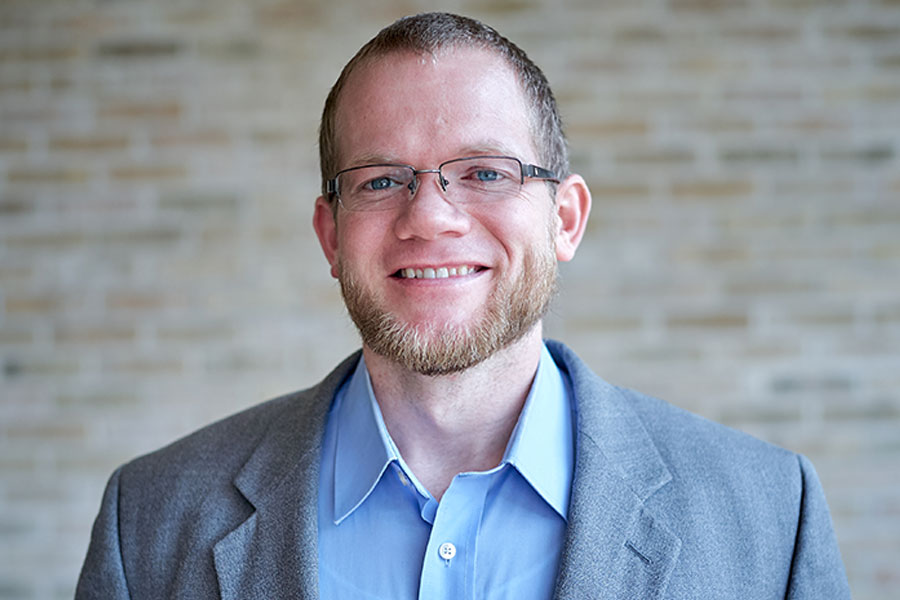 Dustin Jones
Family Development Minister
djones@waterview.org
This new position was created in May of 2014 to aid the spiritual development of young adults and to coordinate children's education at Waterview.
Dustin and his wife Megan ended up at Waterview almost by mistake.
After they were married in 2008, they moved to the Dallas area in December 2009. They tried to visit a church in McKinney, only to discover the doors were locked at class time. They went home, and did a computer search for "churches of Christ" and found Waterview. Estimated travel time was 19 minutes, and they had 22 minutes to get here. They rolled into Waterview's parking lot with just minutes to spare and never turned back.
When Dustin was going to college, he was torn between studying youth ministry and playing the trumpet. He chose music (specifically the trumpet) with the idea it would be his avenue to reach others for Christ. His plan was to teach trumpet but place himself in the path of influence of young men and become more of a mentor, rather than a teacher. When he informed his students of his decision to leave teaching, many protested because of their close bonds with him.
Dustin's interests are diverse. In addition to music, he enjoyed weight lifting and "aquaponic gardening."
Dustin received a Bachelor degree in Music Performance from Texas Tech in 2007 and was awarded a Masters degree in Music Performance in 2009. He and his wife Megan were married July 12, 2008 in Ovilla, Texas.