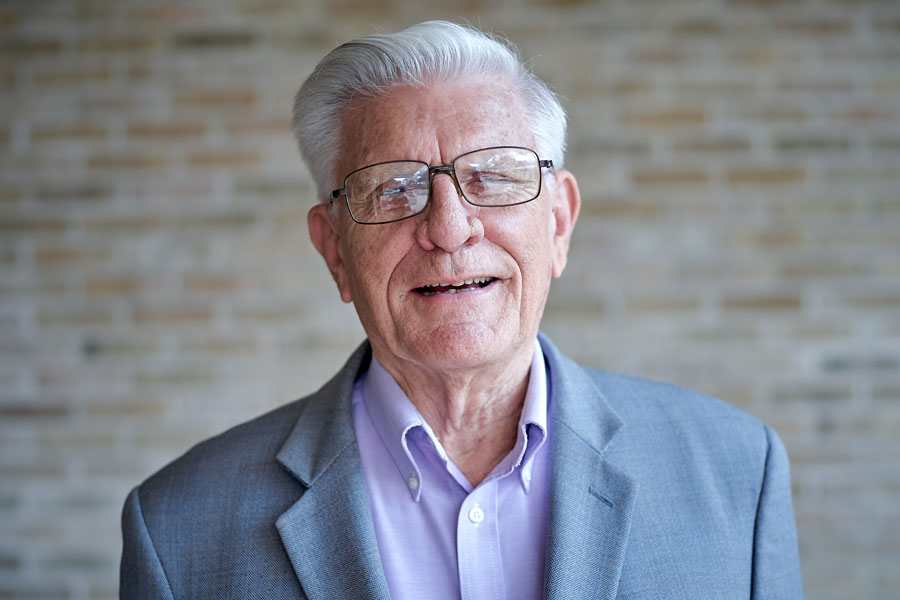 Robert K. Oglesby, Sr.
Minister
roglesby@waterview.org
Robert recently retired as the pulpit minister following a 52-year tenure at Waterview. He currently serves part-time focusing on developing young ministers and training preachers in survival tactics for ministry as well as continuing his leadership of the Oglesby Foundation which provides scholarships to preachers in training.
In 1967 Robert began studying small group processes and innovated the group discussion method of Bible classes, still used at Waterview at present. Out of that work has come 22 books for group discussion.
He has always been a passionate evangelist. He developed a method of training members to share their faith called Personal Evangelism Training (PET for short). Hundreds have been trained in PET. Then, as technology came online Robert went to sharing the gospel on video. His first series, The One Story, was an adaptation of his PET series. In 1996, he produced a series shot on location in Israel and Greece called The Story. This dramatic telling of the Bible's story provides a comprehensive understanding of the Bible's message in an engaging way.
His wife Willora is an important part of the team, developing a terrific teacher's workroom at Waterview and starting cradle roll classes within Churches of Christ. Together they have two children.
He has both bachelor and graduate degrees from Abilene Christian University and was awarded an honorary doctorate from York College. Robert has served on the Board of Trustees of Abilene Christian University and serves on the board of The Christian Chronicle.